Marcio Salustri, 2019 L'Ideale, Toscana Cillegiolo
Wine Specs

Body: Medium
Sweetness: Dry
Alcohol:
Varietals: Ciliegiolo
Region: Italy, Tuscany
Practices: Organic, Vegan
Tasting Notes: The Ciliegiolo from Marco Salustri is fresh, fragrant and bursting with the cherry fruit this grape is known for. The sandstone soils offer a subtle spice of garam and pepper, and the wine remains light on its feet despite this darker version of the grape.
About the Wine

100% Ciliegiolo grown in sandstone at 400m in elevation on the slopes of Montecucco. The winery is certified organic, and all farming practices for the 10-50 year old vines are geared towards quality and low yields. The fruit is harvested by hand in small boxes and given a careful selection at the cellar door. Fermentation and pressing are both relatively short and performed in stainless steel under temperature control. Aging occurs for 6 months in large neutral oak casks and another 6 months in bottle prior to release.
About the Brand

Having grown up amongst the vines of his father's estate, it was no surprise when Marco began making his own wines from estate fruit grown on the high slopes of Poggi del Sasso. Marco and his father have always wanted to develop the greatest clonal diversity, and have spent years cultivating old clones on their estate via Massal Selection, to the point that there are specific "Salustri biotype" vines at the local university. In addition to working with the traditional Sangiovese and Vermentino, Marco began with a focus on an ancient indigenous variety called Ciliegiolo (Chili-eh-joe-low), which translates to "cherry" and is known for the intense aromatics, bright fruit and juicy balance that fruit brings. This grape, these unique soils and Marco's passion are such a perfect combination here that the wine is named l'Ideale, or "Ideal" in English.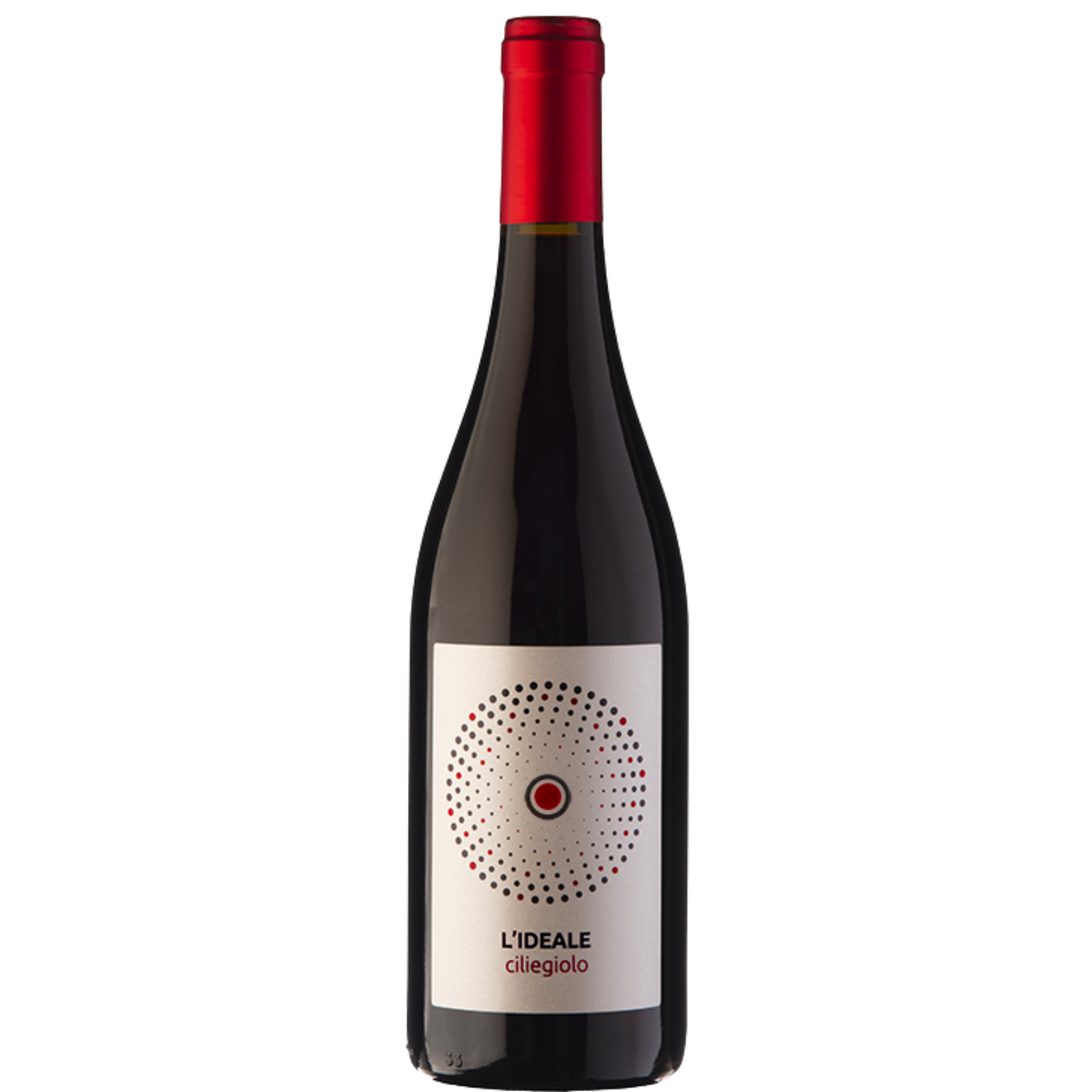 Pause, Skip or Cancel Anytime

Email reminders before each renewal

New Wines and Dog Products Monthly
Pause, Skip or Cancel Anytime

Email reminders before each renewal

New Wines and Dog Products Monthly
Choosing a selection results in a full page refresh.
Classic v. Premium Box
Dog chew or bone (*smaller in size/qty)
Extra dog or human goodie (*occasional)
Rosé Wine Option (*only if building your own box)
Dog chew or bone (*smaller in size/qty)
Extra dog or human goodie (*occasional)
Rosé Wine Option (*only if building your own box)