Ready to choose your box?
Classic box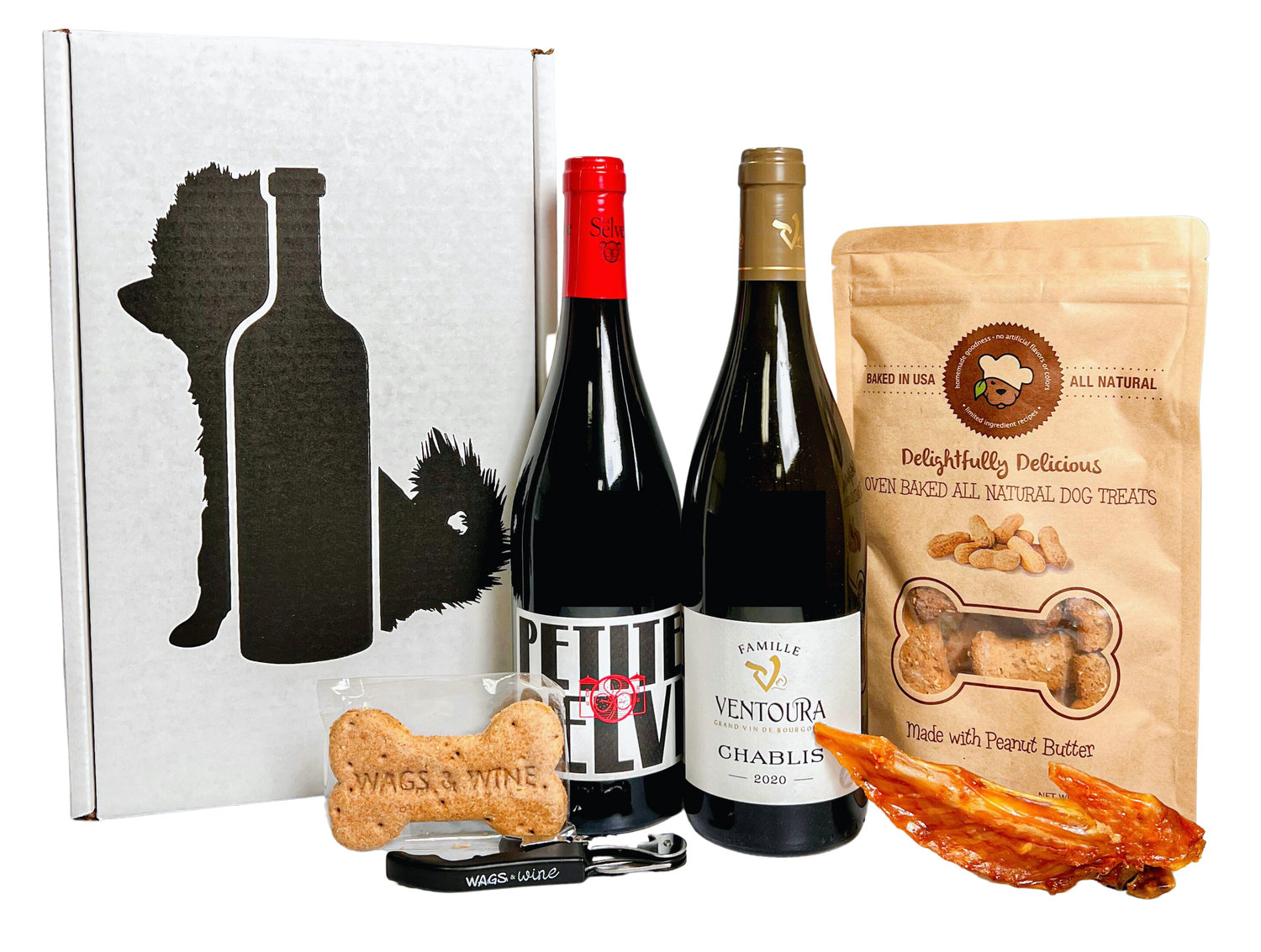 Curated for you, everyday wines designed for the "Engaged Explorer". Highly rated domestic & imported wines of varying regions, varietals and styles..... Retail savings of 14-20%
2 classic wines
1 main treat / product
1 small chew / bone
1 cookie (or other item)
Quarterly free gifts
S/M sized producers
Healthy, limited ingredient, dog products
Premium box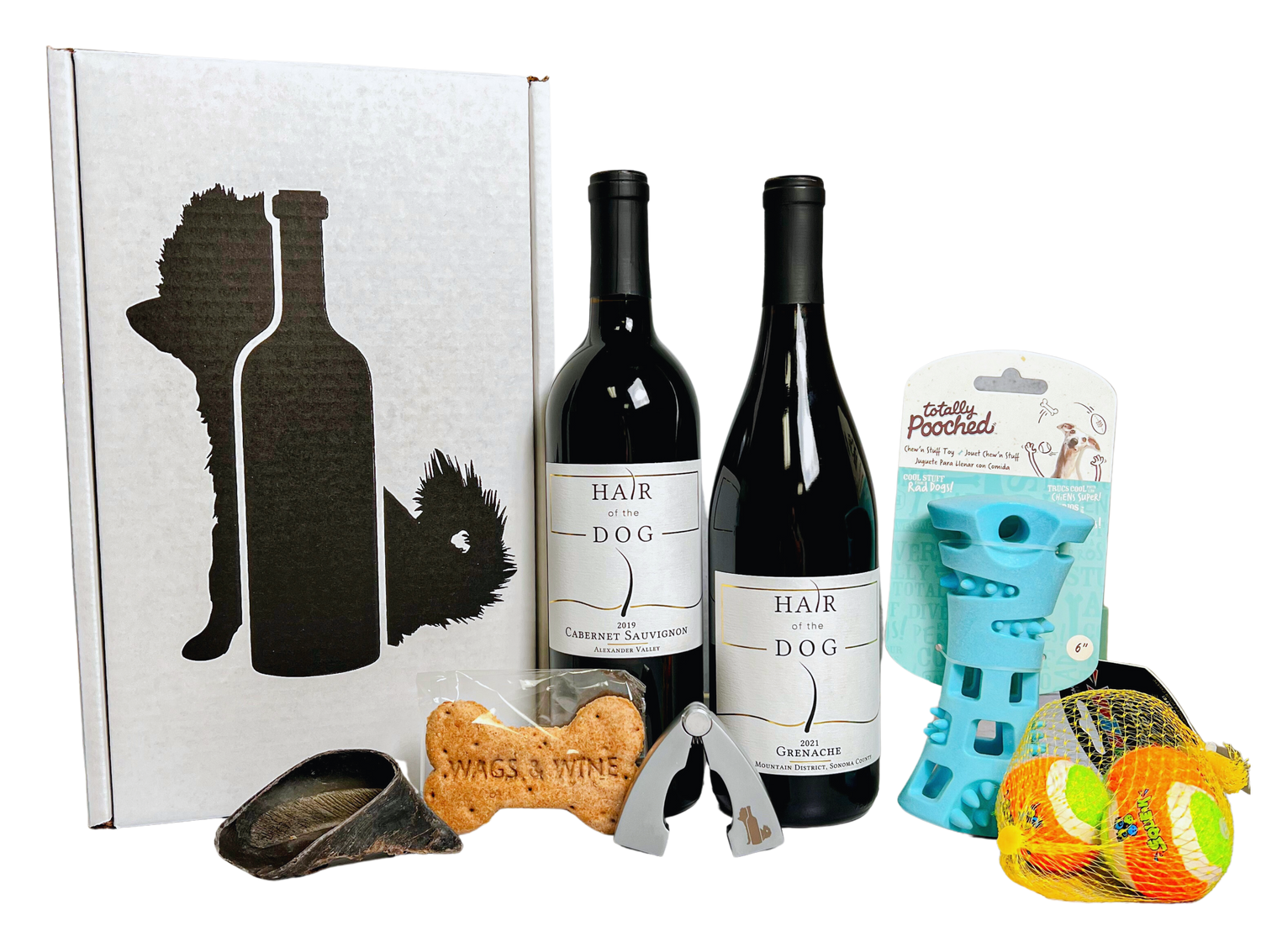 Curated for you, Exclusive wines designed for the "Loyal Enthusiast". Hand crafted by exceptional producers from the world's most famous wine regions. Retail savings of 25-32%.
2 premium wines
1 main treat / product
2-3 chews / bone
1 cookie (or other item)
Quarterly free gifts
Boutique producers
Healthy, limited ingredient, dog products
Blush Box (Rosé) option
Regular price
$79.99 - 89.99/mo
Build A Box
Prefer to pick your own? Then this option is for you! If you'd like to browse our current products before building, just head to our "Current Products" page.
2 bottles of wine
3+ dog products
Chews, bones, toys, cookies & treats
Wine accessories and fun extras
Red, White, Rosé (and more)
Domestic, Imports & Natural wines
Regular price
Starting at $59.99/mo
As the only wine subscription box for both you and your dog on the market, we pride ourselves on being a unique experience while supporting small, hand crafted businesses that focus on integrity.
Receiving premium and exclusive products all in one box right to your door, well that's just the icing on the cake.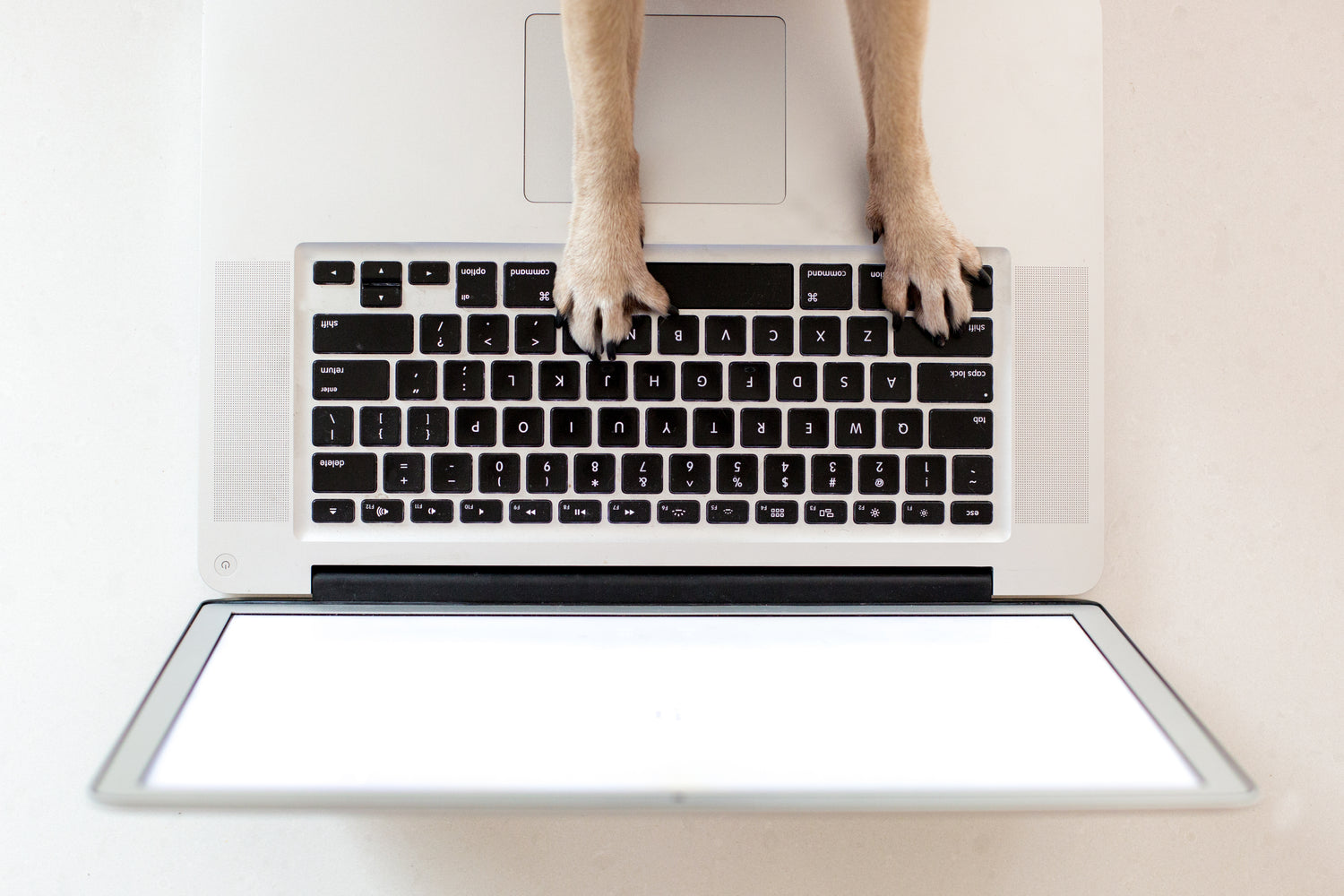 Click on the 'Subscribe' header at the top of the page and choose one of our Premium or Classic box options. See our How it Works page or FAQ page for more information.
Join now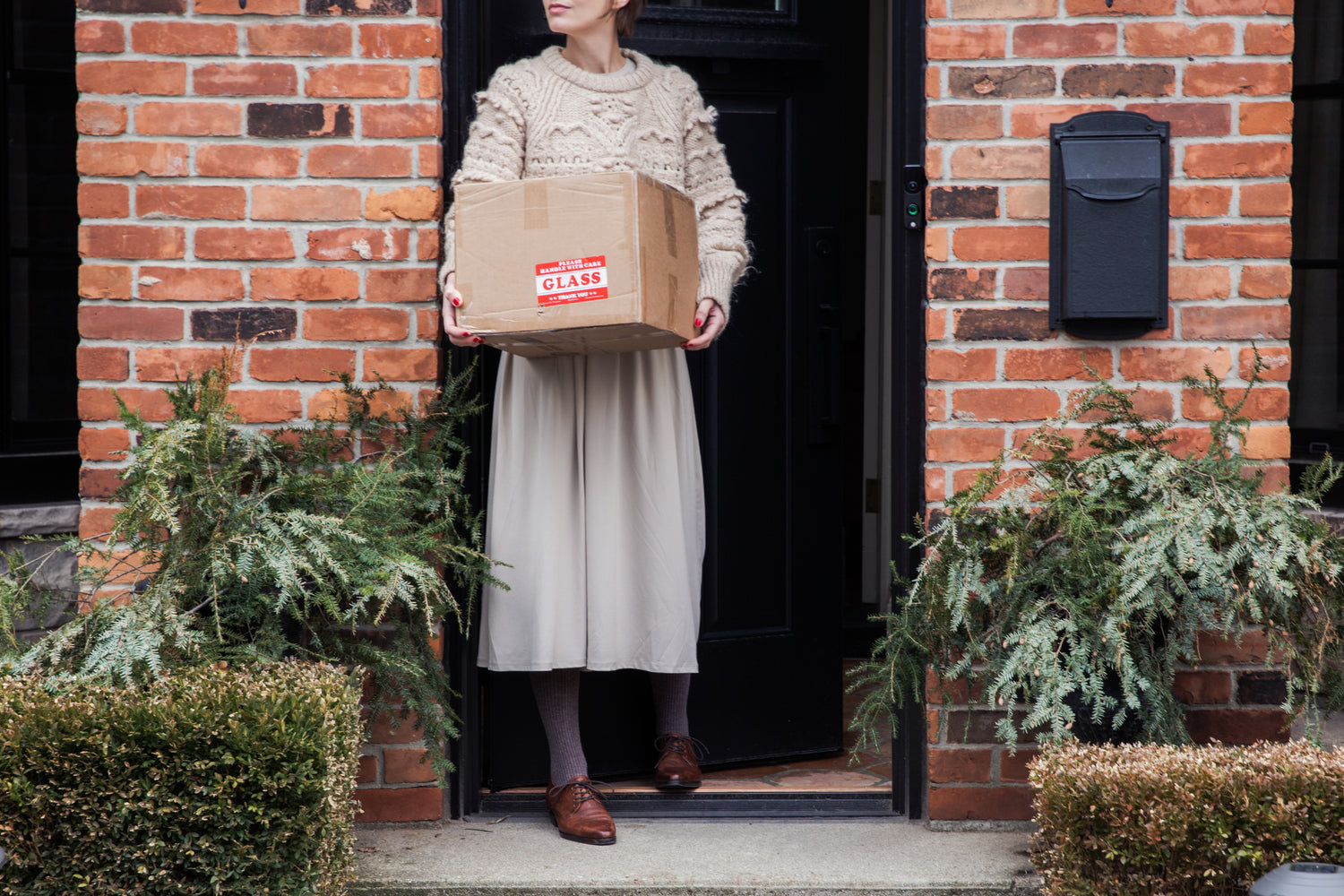 Choose between monthly, every other month, and quarterly shipments!
1 month, 3 month and 6 month pre-paid subscriptions are available for gifts. The longer the subscription, the bigger the monthly discount!
Join now
1,000+ satisfied members
Wags and wine is such a cute idea and we've really enjoyed the wine and treats for our pups each month! Also, they have great customer service!
Laura P., NC
Our first box had the Pinot Noir & Turbine White from Sonoma & holy cow are they to die for! So cool that I'm able to taste various wines from across the country without leaving my fur babies' sides. We can't wait for our next box!!
Brittany J., FL
These guys hit the mark. Some of the best I've had and I normally hate white. It's a little pricier than my other wine clubs, but you get a lot more, and its small batch quality. We will keep ordering.
Chris W., IL
Frequently asked questions
What is Wags & Wine?

Wags & Wine is the first and only monthly wine subscription box for both you and your dog. Our mission is to connect wine loving dog owners with smaller production wineries, and limited ingredient dog treats and goodies. It's time to bring an at-home, one of a kind, experience to customers and their dogs!
What will I find in my subscription box?

Each month, your Wags & Wine subscription box will include 2 bottles of wine, 2-4 dog products (depending on your subscription or how you've built your box). Be on the lookout for free extras and surprises, too!
Am I able to choose the wines I want?

Yes, but you don't have to. Our original box model does not have our customers building their own box, but instead having Wags & Wine curate the items in the box for them. If you do not want to build your own, you simply do not need to do anything to your subscription each month. This is a new feature launching in May 2022.
Do I have to sign for my package?

Yes! Wine requires a 21+ signature upon delivery.
What happens if I miss my delivery?

UPS makes 3 delivery attempts (once each day for 3 consecutive business days). Typically, a slip of paper is left on your door with an Attempted Delivery Notice and a phone number to call or address of the local depot. In most, cases you can arrange to pick up your package there. If the customer misses all 3 delivery attempts, the shipment will be held at the local center for 5 days before being returned to Wags & Wine. If that happens, we unfortunately will need to charge the customer a second time for shipping + a restocking fee.
What Is Your Return Policy?

Pleas see our Return & Refund Policy at the bottom of any page for more information.