Wags & Wine is the ultimate subscription box for the dog crazed wine enthusiast.
Supporting small family farmers, vintners, and winemakers, the off-the-beaten path importers, and artisanal dog product makers - Wags & Wine is bridging the gap between wine clubs and pet products. Winos & doggos, you've found your box.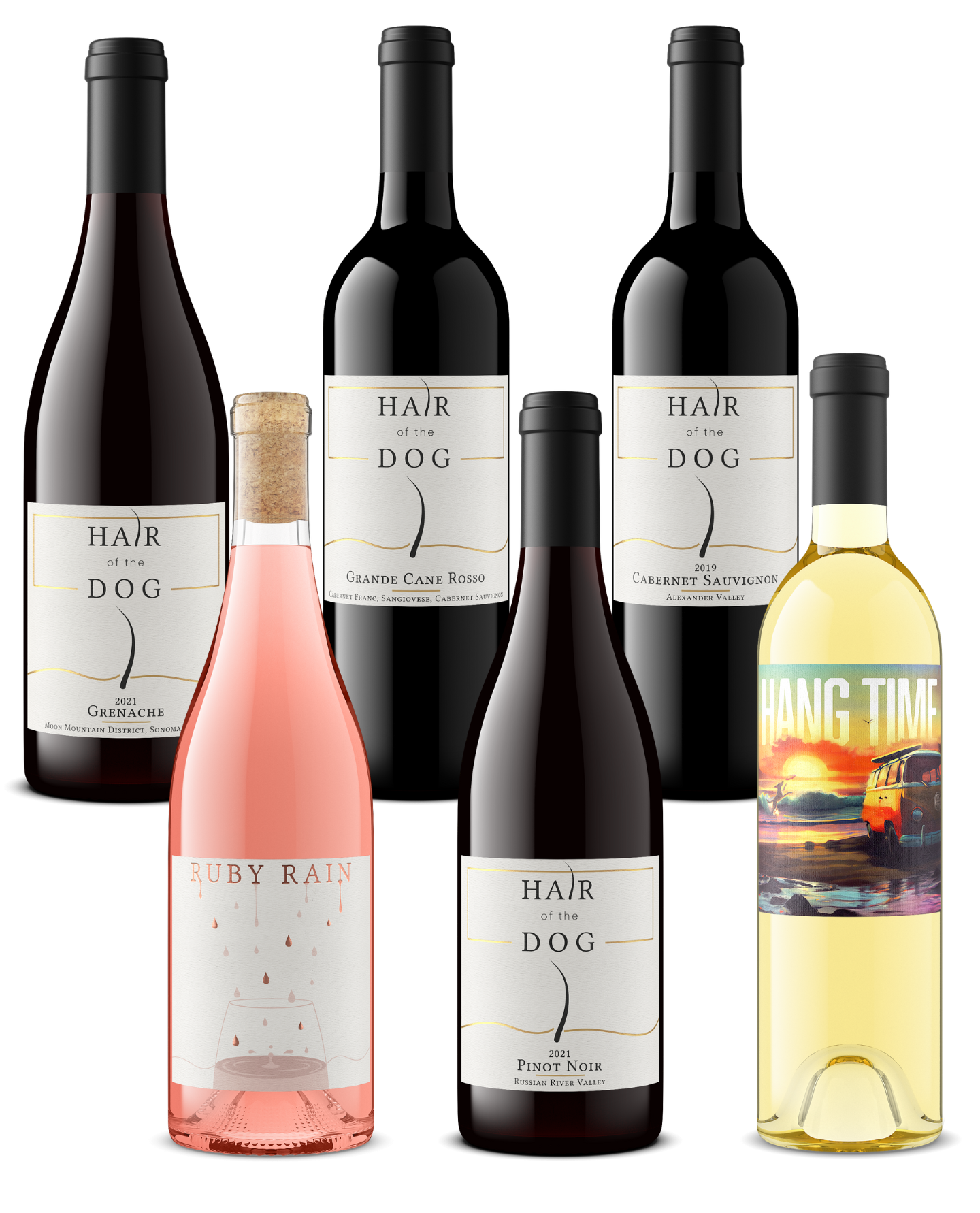 Our highly anticipated label, Hair of the Dog Wines, is finally here!
We believe wine is for every generation and we happily celebrate our wines for the quality, purity & individuality that Sonoma wines embody - bringing enjoyment with every sip.
Shop individual bottles below, or add them to your Build Your Own box here!
Shop Hair of the Dog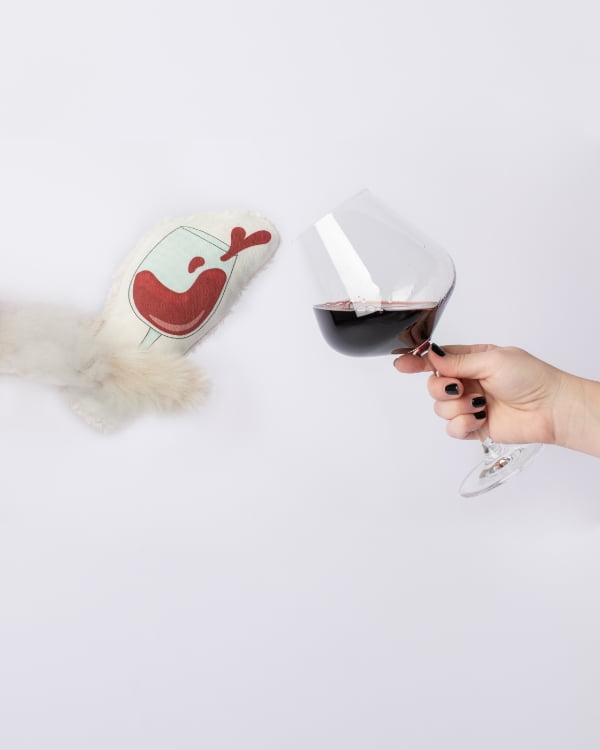 Create an Account
Before we can get you your box, you'll need to tell us a little bit about you.
Choose Your Box, or Build Your Own
Confirm your subscription by the end of each month. Don't worry, we always send reminder emails.
Get Ready to Enjoy
Boxes ship once per month, either the 1st or 2nd Monday, and waiting is the hardest part!
Subscribe
Ready to choose your box?
Classic box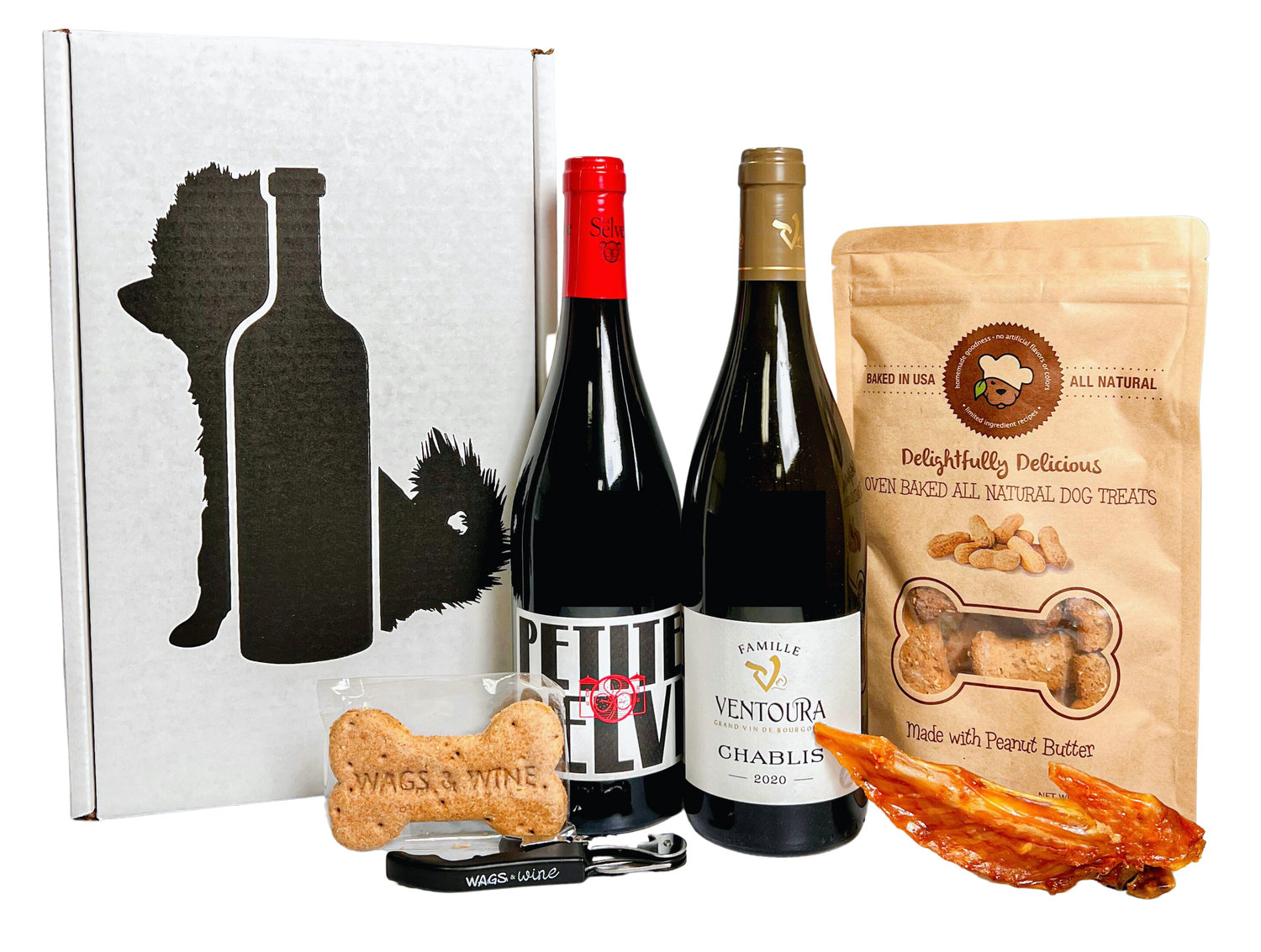 Curated for you, everyday wines designed for the "Engaged Explorer". Highly rated domestic & imported wines of varying regions, varietals and styles..... Retail savings of 14-20%
2 classic wines
1 main treat / product
1 small chew / bone
1 cookie (or other item)
Quarterly free gifts
S/M sized producers
Healthy, limited ingredient, dog products
Premium box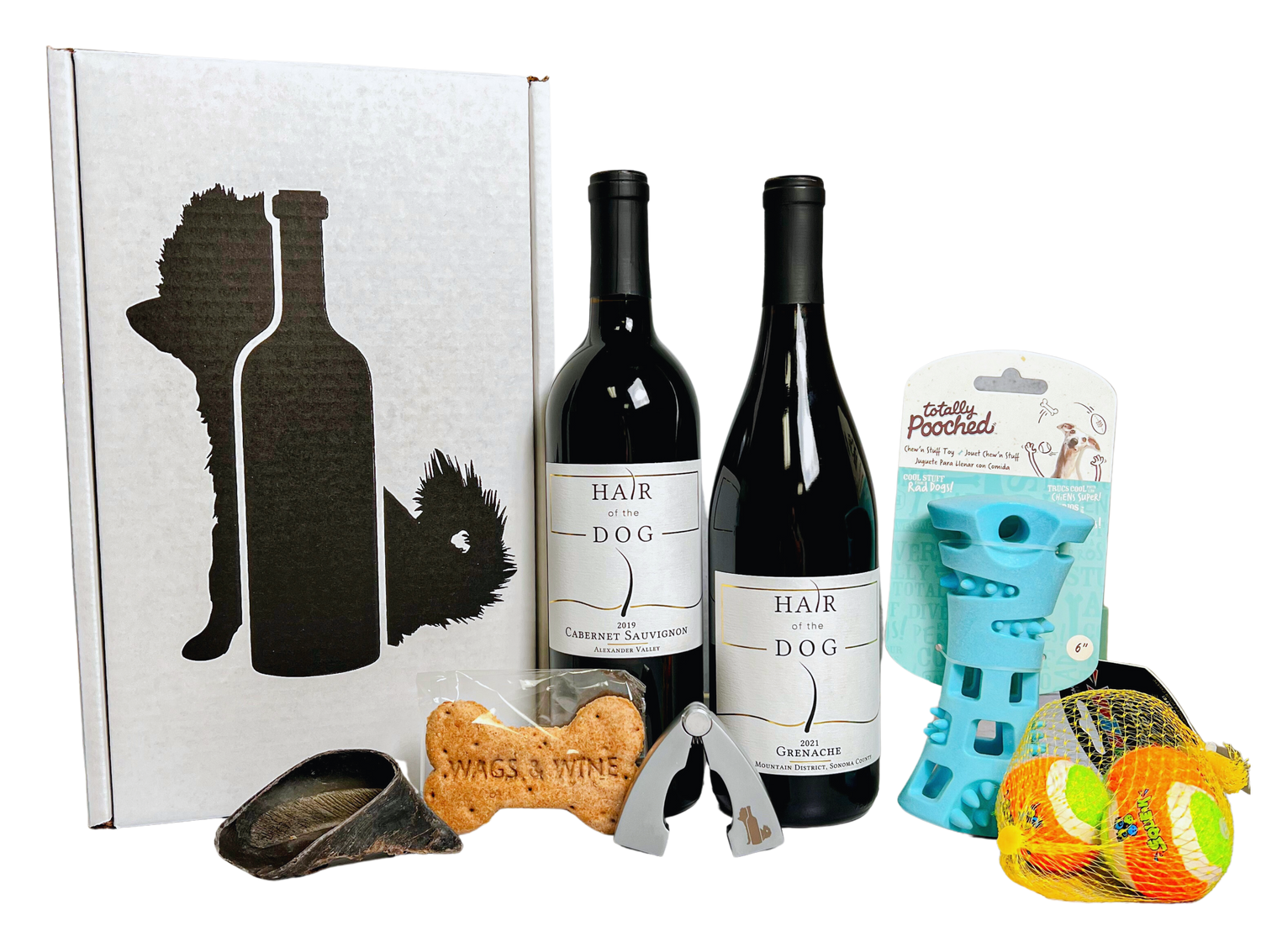 Curated for you, Exclusive wines designed for the "Loyal Enthusiast". Hand crafted by exceptional producers from the world's most famous wine regions. Retail savings of 25-32%.
2 premium wines
1 main treat / product
2-3 chews / bone
1 cookie (or other item)
Quarterly free gifts
Boutique producers
Healthy, limited ingredient, dog products
Blush Box (Rosé) option
Regular price
$79.99 - 89.99/mo
Build A Box
Prefer to pick your own? Then this option is for you! If you'd like to browse our current products before building, just head to our "Current Products" page.
2 bottles of wine
3+ dog products
Chews, bones, toys, cookies & treats
Wine accessories and fun extras
Red, White, Rosé (and more)
Domestic, Imports & Natural wines
Regular price
Starting at $59.99/mo
1,000+ satisfied subscribers
The pups and I look forward to our goody box every month. They love the healthy treats and each and every wine has been so delicious. Absolutely the best subscription!
Megan G., VA
So glad I signed up for this! It's such a fun treat for both my dog and myself! All the wines I've received so far have been delicious! Plus, their customer service is awesome!
Nichole C. , CA
My wife is loving her gift from y'all. Exceptional quality you provide and I couldn't be more pleased.
Shawn E., MO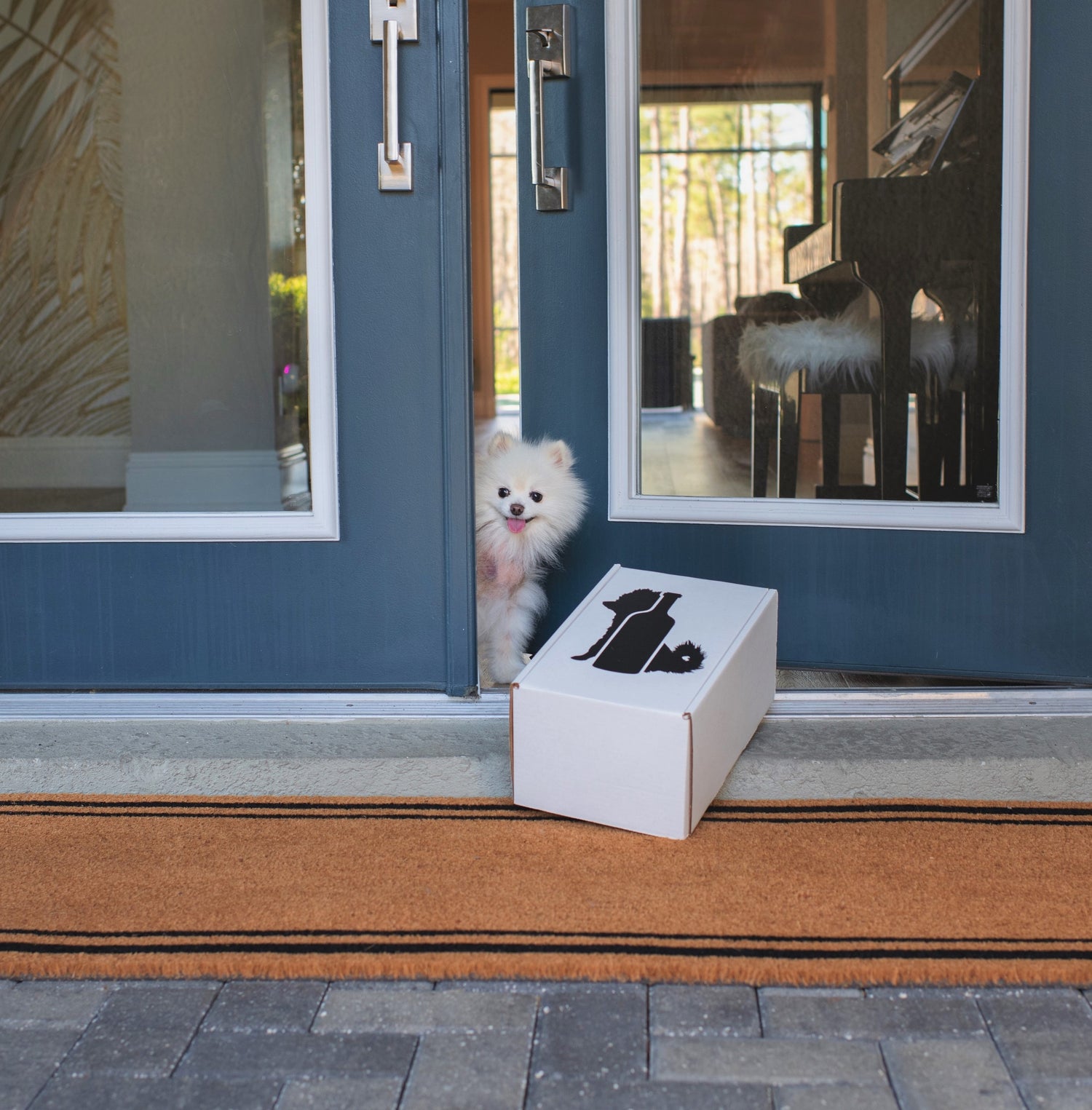 Can't make it to wine country? No problem. Sick of additives in dog products? Us too.

Two bottles of wine and goodies for your dog, straight to your door every month, 2 months or 3 months!
Join now