About Us
Hi there! Wags & wine founders here – just a dog loving, wine drinking, husband and wife. We figured you may be curious how this idea came about. Well, it all started 2020 when we found ourselves stuck at home, drinking wine, and adopting dogs. Our doorstep was full of subscription orders, various wine clubs, treat boxes, you name it. That's when it hit us. Let's put our 2 favorite things together - wine and happy dogs. We decided to bring the 'after work drink' and the joy of hanging out with your dog, right to you - all in one box.

Now here we are! Selectively curating all of the products included in our boxes - with the help of many great relationships we have built with wineries and wine makers in across the West Coast. We believe in making wine fun and non-intimidating. Our goal at Wags & Wine is supporting the small makers and producers, good taste, and spending time enjoying the things you love.
We strive to provide products from handcrafted wineries and dog treat companies that you cannot find at your local big box grocer or pet supply store.
Plus, we're making our own wine here in Sonoma County! Hair of the Dog Wines will soon be available for your subscription box and for purchase.
So please – we invite you to Slobber. Sip. Snuggle…. and enjoy!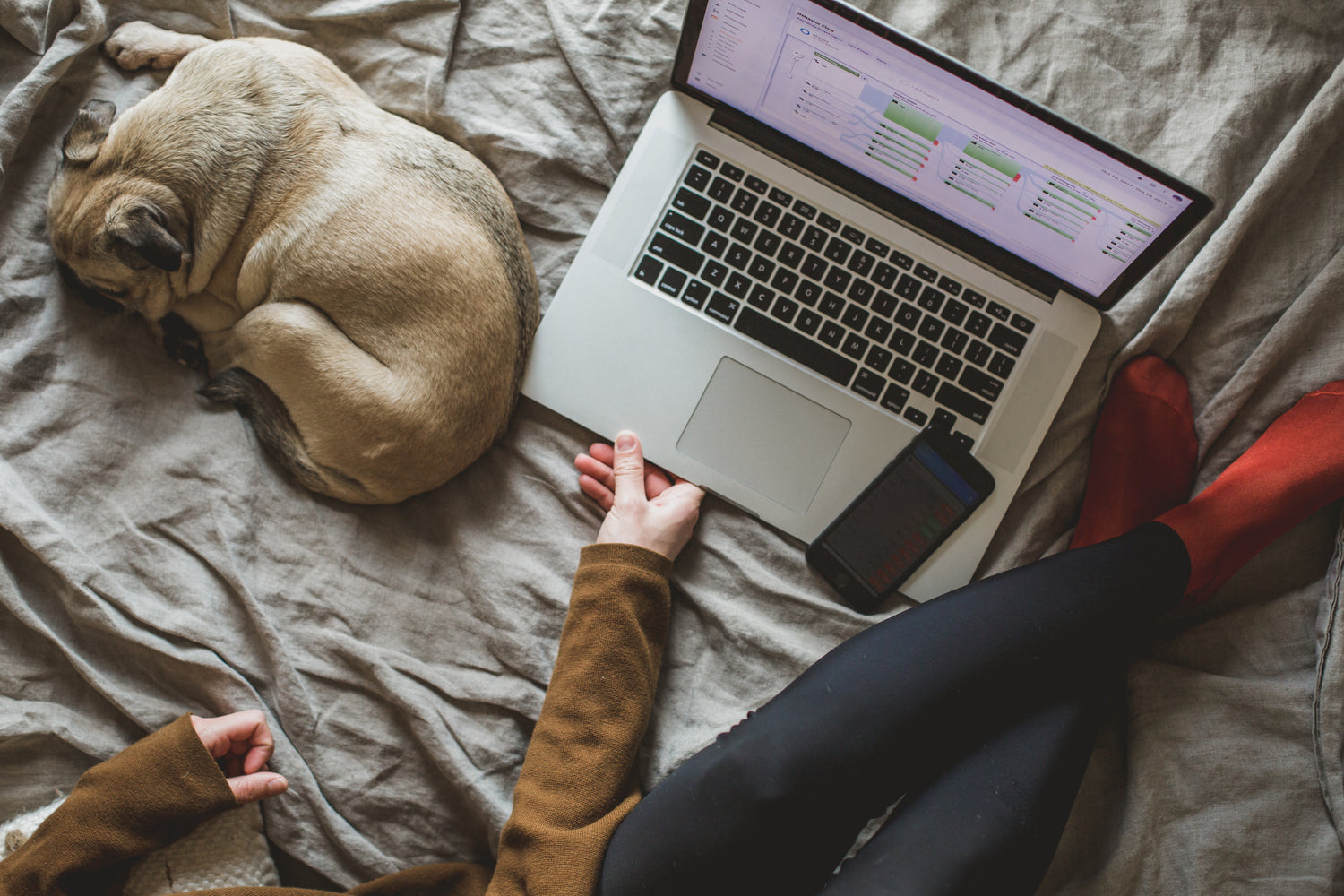 Choose between monthly, every other month, and quarterly subscriptions.
Join now
Ready to choose your box?
If you give a sip about the quality and purity of the wines you drink, and are invested in your dog's health, you've come to the right place!
Our quality promise
At Wags & Wine, we research and hand select all wine and dog products for our boxes. We have tasted and tested wines we believe will suit a variety of palates. You can expect wineries that perhaps you haven't heard of, haven't had a chance to taste, or that are not readily available to you geographically. Dog treats, chews and products that you can feel good about with limited ingredients and no hidden nasties.