Enkidu, 2019 Grenache Blanc, Cuvée M
Wine Specs

Body: Medium
Sweetness: Dry
Alcohol: 13.8%
Varietals: Grenache Blanc
Region: California, Lodi
Practices: Sustainable, Vegan
Tasting Notes: This Grenache Blanc has it all – Green apple, pear and blood orange tinged with lemon and butterscotch. Brioche and barrel lees character encroaches for fullness. All this with exceptional mineralilty of river stones. A very filling mouth feel with a great deal of finesse.
About the Wine

Compelling, crisp, and bright, this is an easy sipper and is a favorite in the Staehle household. Hints of peach, blood orange, sage, green apple, and brioche that dance in the nose and in the mouth. The Cuvée M|S (Melissa Staehle) is now the wine we reach for in our house. We enjoy this equally with melon and prosciutto, or grilled herb chicken. Drink over the next five years, but already an incredible bottle of wine!
About the Brand

The origin or meaning of "Enkidu" comes from one of the oldest stories ever recorded: The Epic of Gilgamesh. Written in Sumerian cuneiform nearly 4500 years ago, the story details the life of King Gilgamesh and his best friend Enkidu. Enkidu was a steward of the land and protector of animals, and was created by the gods as a foil to Gilgamesh. Two-thirds deity and one-third human, he embodied strength, passion, and incredible bravery, yet at times showed fear and trepidation of the unknown. Early in his existence, Enkidu was rustic and rough around the edges, and over time he became more cultured and refined. He evolved while staying true to his nature, the same way a grape does as it journeys from the vine, through the vinification process, to a finished wine. As a winery we take direction from the character of Enkidu, looking inward and adhering to beliefs which guide our efforts. We work closely with growers who farm conscientiously and take pride in treating the land and vines with respect. We strive to make handcrafted wines of outstanding character that are the result of passion, art, and intelligence, combined with hard work and dedication to our craft.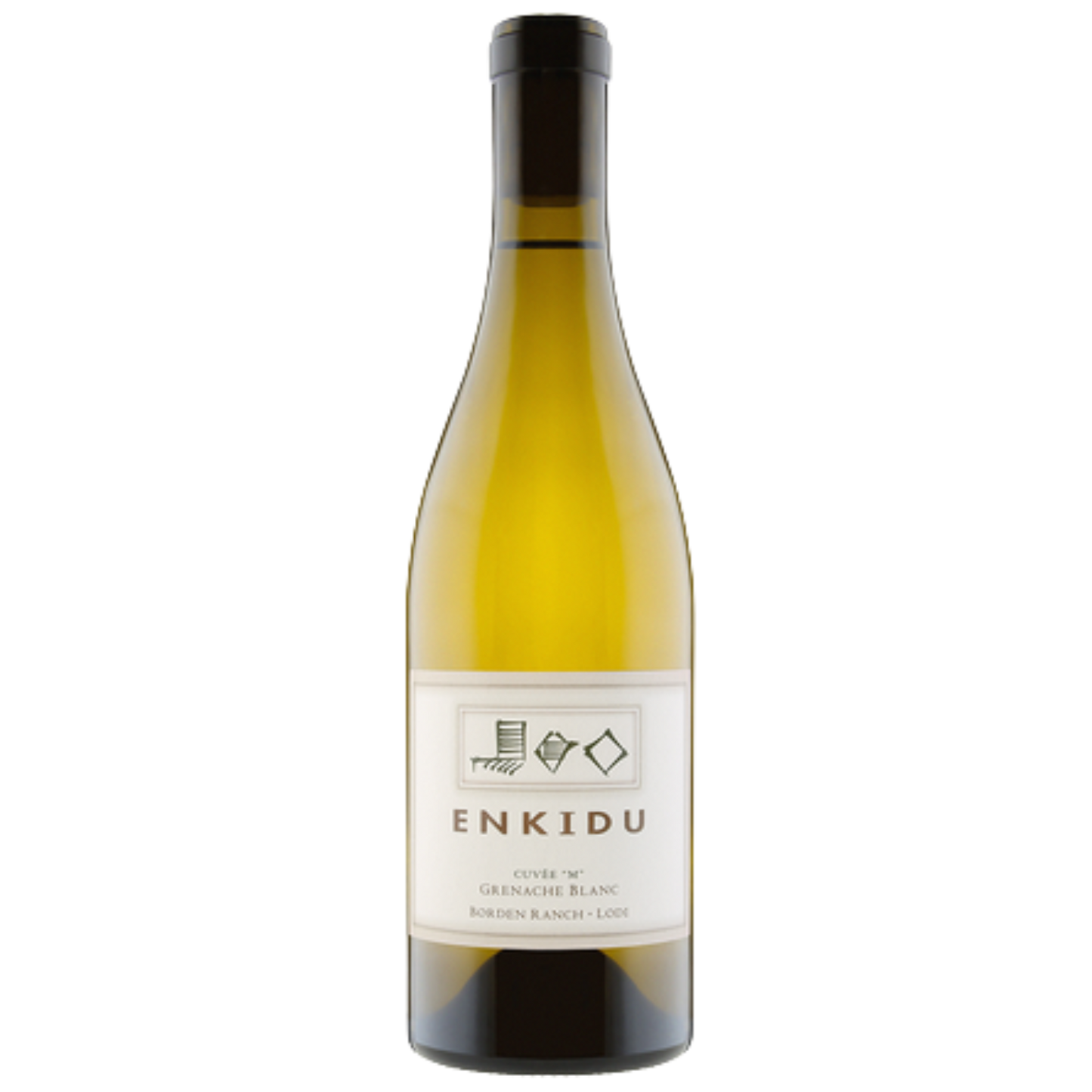 Pause, Skip or Cancel Anytime

Email reminders before each renewal

New Wines and Dog Products Monthly
Pause, Skip or Cancel Anytime

Email reminders before each renewal

New Wines and Dog Products Monthly
Choosing a selection results in a full page refresh.
Classic v. Premium Box
Dog chew or bone (*smaller in size/qty)
Extra dog or human goodie (*occasional)
Rosé Wine Option (*only if building your own box)
Dog chew or bone (*smaller in size/qty)
Extra dog or human goodie (*occasional)
Rosé Wine Option (*only if building your own box)